Services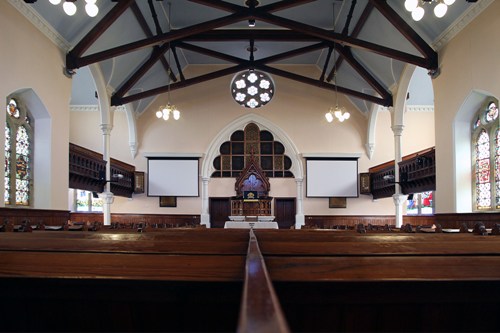 We have two services on each Sunday of the month, at the following times:



11.30am - Morning Service
6.00pm - Evening Service


Before both services we also have a dedicated time for prayer at our prayer meetings. Throughout the year there are a number of special services, including; Christmas Service, Harvest Service, Sunday School Service Children's Day Service and Rememberance Day Service amongst others. During other services we are joined by the members of our Praise Group to help us give praise to God. During our morning service, a creche facility is available within the church for parents who wish to have their children looked after while they enjoy the service.
Other Sunday Activities
Connect Youth Fellowship @ 7.15am in the Cuningham Memorial Church Hall find out more