Ministerial Team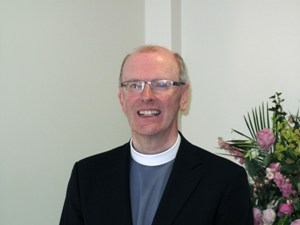 Rev. Dr. David Murphy (Retired) 1998-2020
Rev Murphy entered training for the ministry of the Presbyterian Church
in Ireland in 1986 following fourteen years of employment with the
Northern Ireland Electricity Service. He was brought up in the
congregation of Molesworth Street, Cookstown and after his marriage
to Miss Helen Kerr in 1976 they joined the congregation of Dungannon.
It was as a member of this congregation that both David and Helen
were saved by the grace of God and where later David would be ordained
to the eldership. He was licensed as a probationer for the Christian
ministry in Dungannon Presbyterain Church by a Commission of the
Presbytery of Tyrone in June 1989. Having been assigned as a student
assistant to the congregation of First Cookstown he was ordained and
installed there as an assistant minister in January 1990 and following
the completion of his assistantship was installed to the oversight of
the joint charge of Bellaghy and Knockloughrim in May 1991.
He ministered here for just over seven years until his call to
Cuningham Memorial in June 1998. He retired from full time ministry
on 10th May 2020. He and Helen have two children, Alan and Christine.
Both are married; Alan to Pamela (nee Wilson) and Christine to Brian Anderson.