Our Belief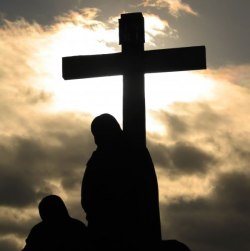 The question is often asked, 'what is a Presbyterian and where does that name or title come from?'
First and foremost a Presbyterian (who lives up to the name) is a Christian – a believer in Jesus Christ as Saviour and Lord. The name 'Presbyterian' describes our form of church government. The New Testament Greek word presbuteros means 'presbyter' or 'elder'. The Greek word presbuterion means 'a body of elders'. Therefore Presbyterians believe that their system of Church Government follows the form of the New Testament Church. (1 Timothy5:17 & 19 and 1 Timothy 4:14). Ardens Sed Virens is a Latin expression which is the motto of the Presbyterian Church in Ireland. It is linked to the burning bush symbol of the Church, taken from the story of Moses at the bush as recorded in Exodus 3 which burned, but was not consumed. The motto literally means, 'burning but living'
As a denomination, Presbyterians;
• Believe in the scriptures as the inspired Word of God: the supreme authority for faith and practice.
• Believe in God as Father, Son and Holy Spirit. We are a Trinitarian church.
• Believe that as sinners we cannot put ourselves right with God. Only God can save and that He has done in Jesus Christ. We are called to respond in repentance and in faith in a personal way, to become, by His grace and the power of the Holy Spirit, His redeemed children.
• Believe that God's purposes for us begin here and now but go beyond our earthly lives. In Christ, our destiny is to share in His eternal Kingdom in heaven.

As a denomination, Presbyterians emphasise;
• The Sovereignty of God. Everything depends utterly on God. He is Lord of history and His purposes cannot fail.
• The Divine Initiative in our Salvation. It is God who reaches out to us to make it possible for us to respond to Him.
• That God is concerned with every area of our lives. Our faith has political, economic and social implications.
• Because everyone and everything matter to God, Presbyterians must be concerned about the stewardship of creation and Christ's mission to the whole world – a mission which includes evangelism and social concern.

The congregation's work, worship and witness is governed and regulated by what the Bible teaches and through an evangelistic and teaching ministry seeks, under God, to win men and women and young people for Christ through saving faith and trust in Him; and to edify the people of God.